I recently attended
Eyeo Festival
for the second time, in early June. This time, instead of my separate sketch and written journals, I took notes all in my multimedia sketchbook. This meant that for almost every talk I attended, I ended up with at least one page full of important quotes and memorable visuals. Some highlights: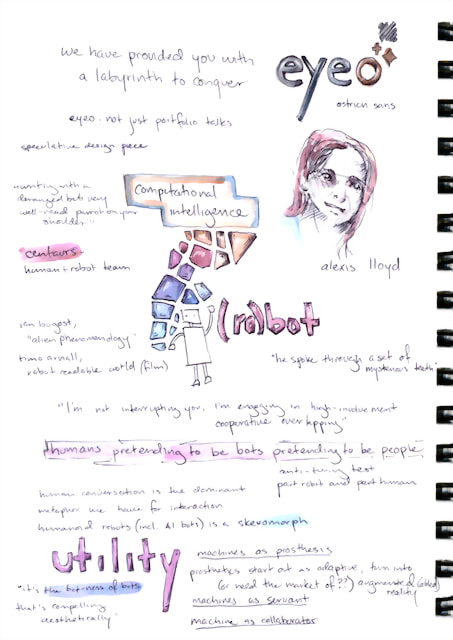 Alexis Lloyd on the history of robots and androids in our culture and our relationship to them. The video of her talk is up
here
!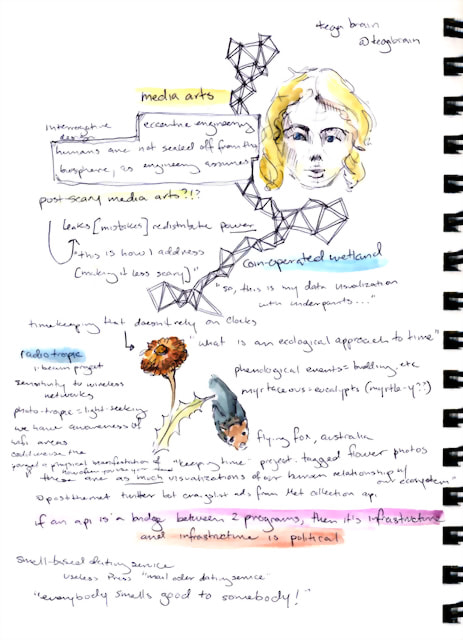 Tega Brain
on her amazing IoT-type art projects she called "post-scary media arts". She's an inspiration. View the talk
here
.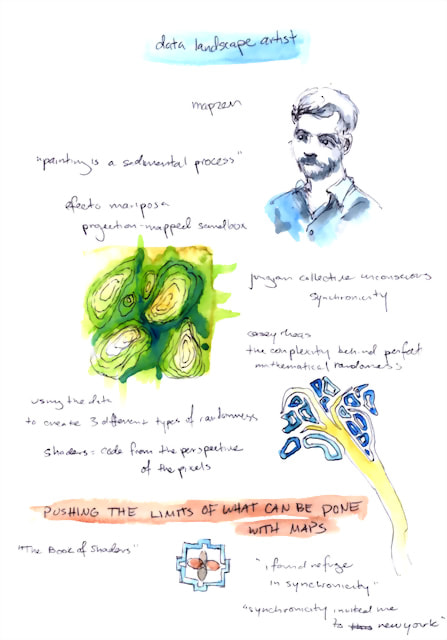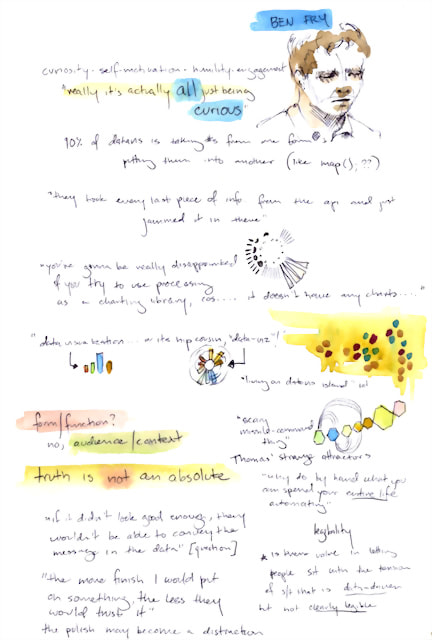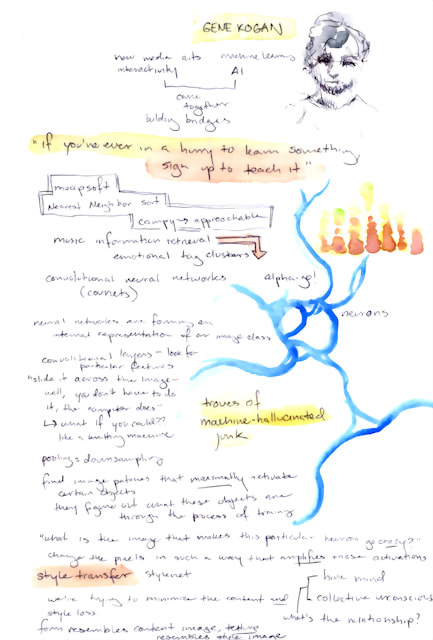 Gene Kogan
presented so much fascinating info about style transfer and machine learning that I literally wrote off the page. He's the only presenter I had to use more than one page for. Somehow I still managed to get some visual representations of his slides in too! They help me remember the presentation since I'm mostly visual. And since the video isn't up on the
eyeo channel
yet—soon?
I'm not sure if you can tell yet, but Eyeo was -extremely- inspirational. I'm in love with all the projects here, and I'm so glad I have my notes to remind me what I want to strive for. I've already had a hand in some style transfer experiments using my maps—keep an eye out for a post on that soon!