Bloc 11 Cafe in Union Square is currently showing about 50 of my map drawings in a solo exhibition. The show's title, "Somewhereville", refers to the way that my maps are of everywhere and anywhere, and also references the connection my work has grown to have with Somerville, where I started my map art career. The show includes a variety of pen and watercolor map drawings from the three years that I've been exploring the concept, including three brand-new, never displayed drawings.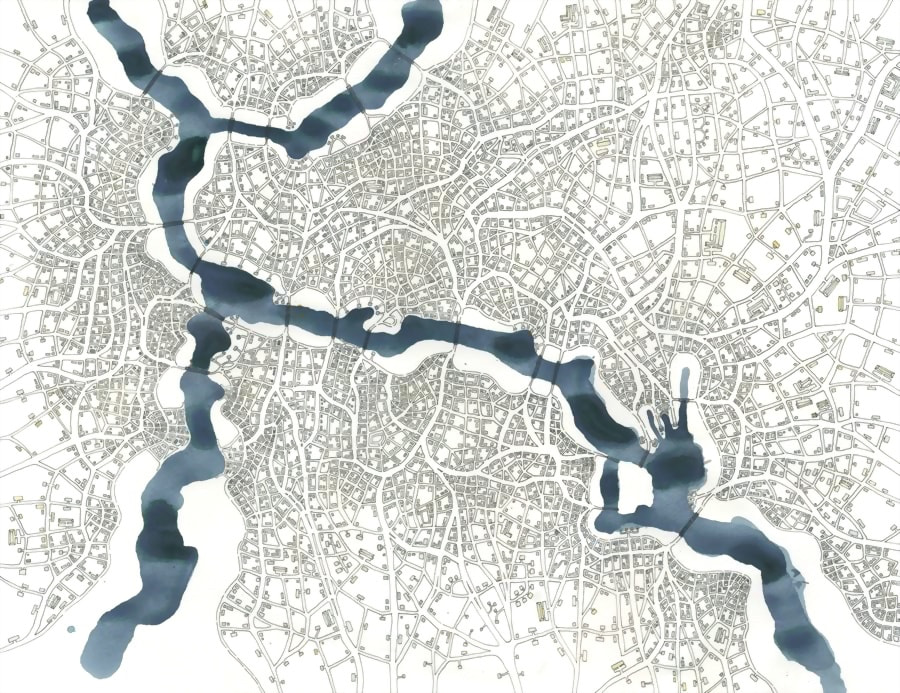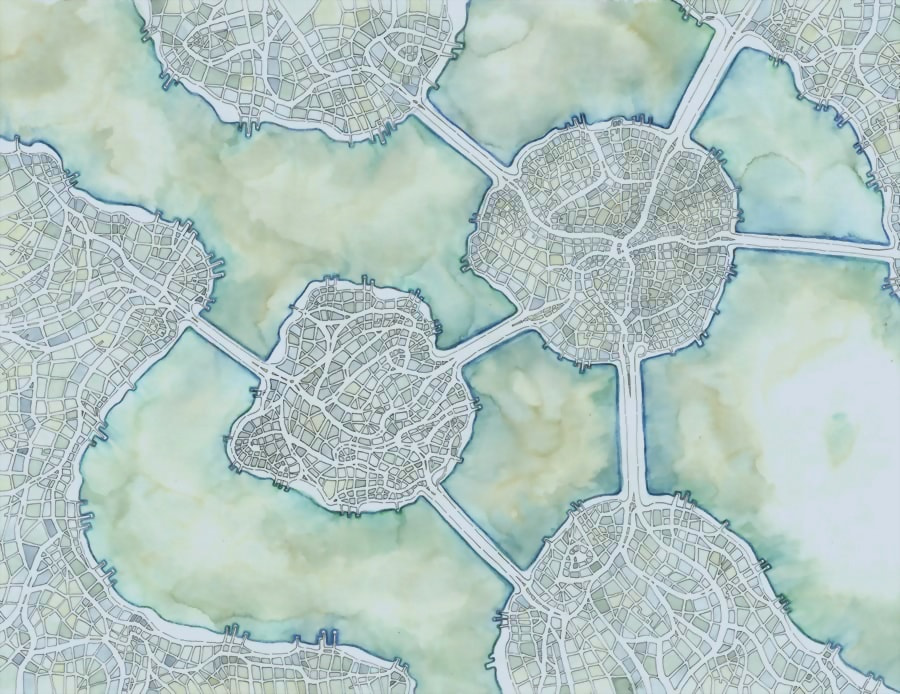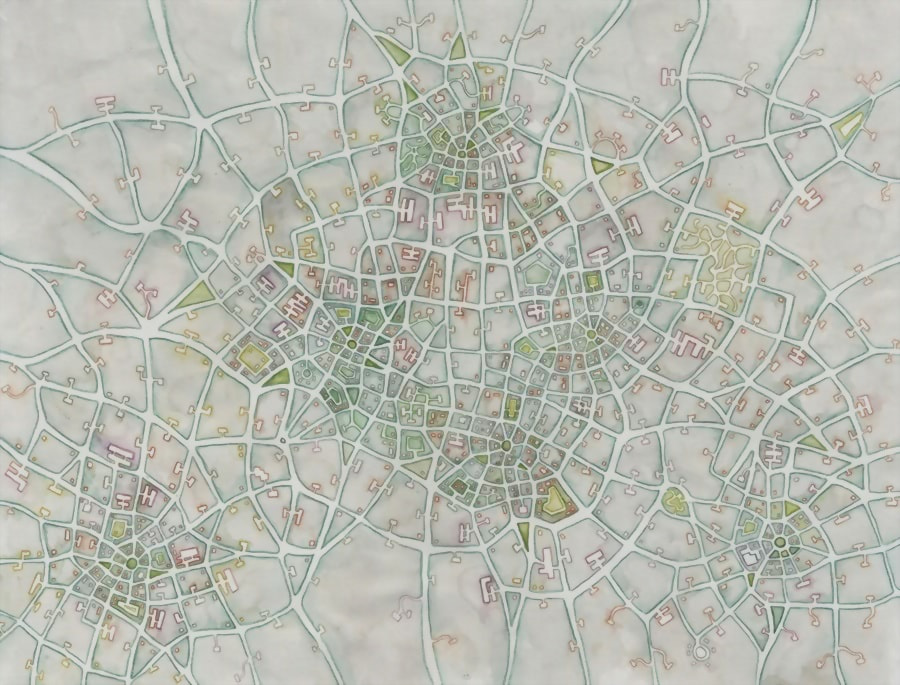 There is also a small display in the vault of a new direction for me: digital collages of older map drawings, sketches and photographs from my various travels over the years. These composites add a narrative and textural element to my mapmaking, in an attempt to put some of my thought process on paper. The sketches are from photos I've taken in cities around the country, reflecting the show's concept that these drawings could be of anywhere. They are at the same time personal, distillations of my own internal maps.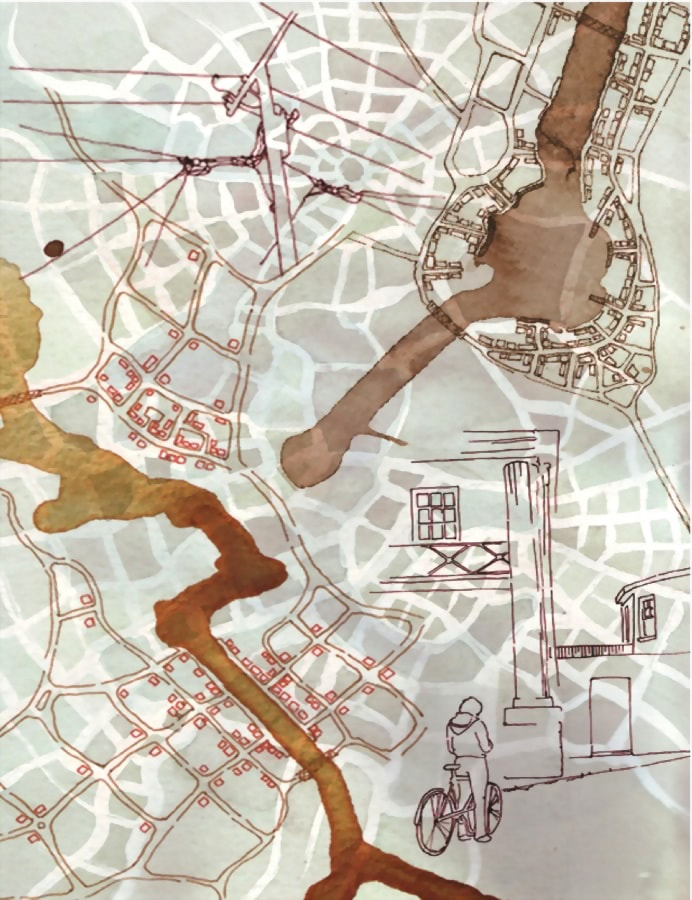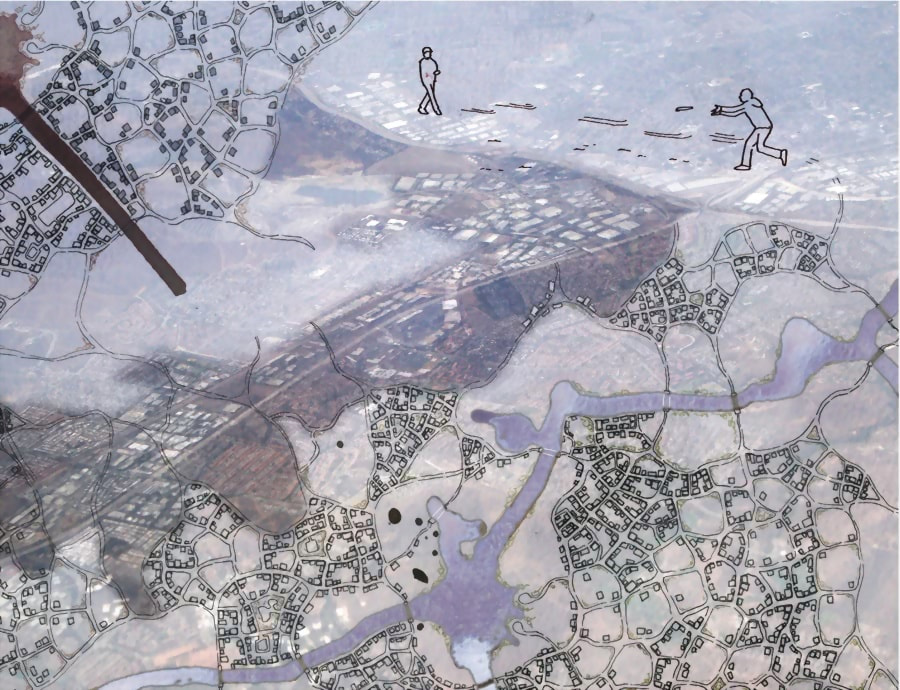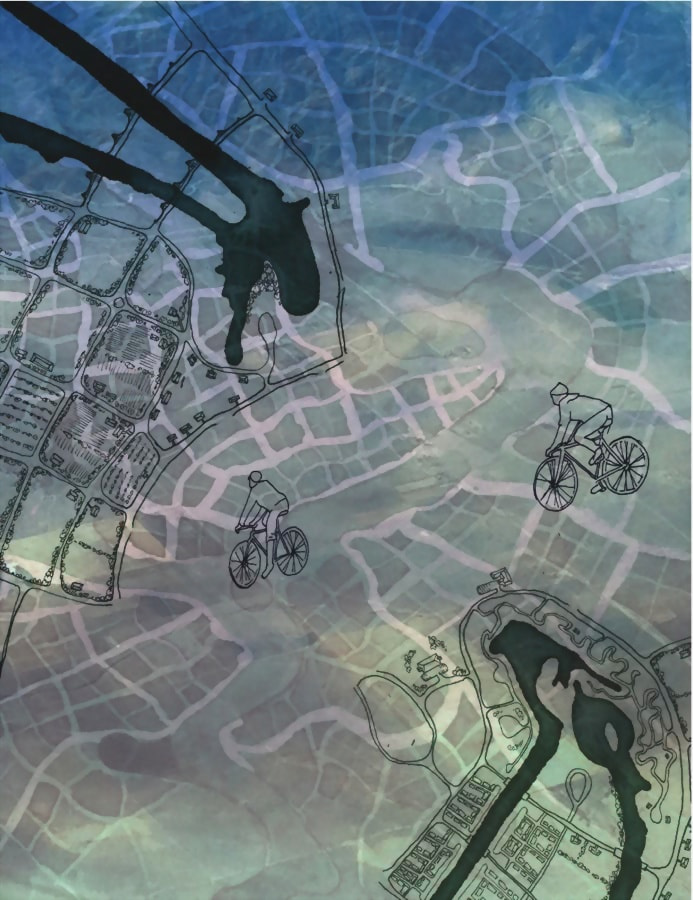 For more information, view the press release PDF here.